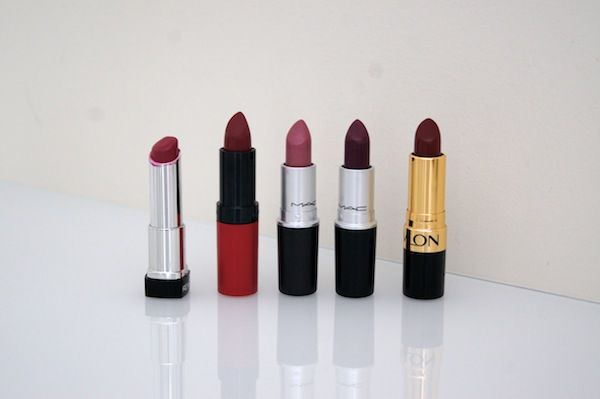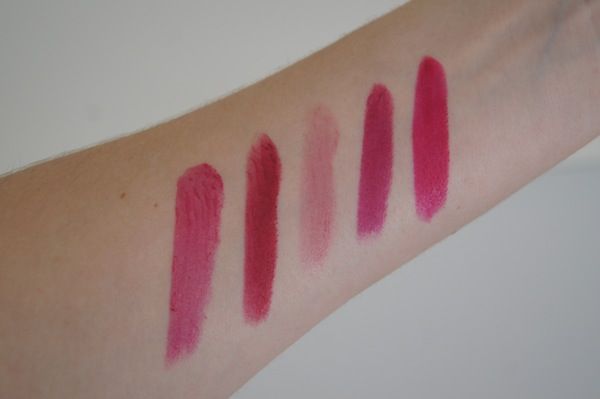 Revlon Raspberry Pie, Rimmel Kate Moss 107, MAC Syrup, MAC Rebel, Revlon Raspberry Bite
I have changed the name of "My Favourite" posts to "The Edit". It is now starting to feel like Autumn in Sydney so I have decided to pull out my berry and plum lipsticks. I tend to wear all of my lipstick colours all year round but berry and plum colours scream Autumn to me!
I wear Revlon Raspberry Pie and MAC Syrup on days that I can't be bothered constantly checking if my lipstick has smudged and gone all over my face or teeth. They are both very easy to apply. The Rimmel Kate Moss lipstick in 107 is a matte lipstick and as such has amazing lasting power and hardly needs topping up even after I eat. MAC Rebel and Revlon Raspberry Bite are both more creamy textures so they wear off quicker and therefore need to be applied more frequently.